Earth Wise Nutrition Centers, Lake Forest, CA
Featuring Viva Vitamins - the best and safest supplement on the market.
SHOP NOW FOR VITAMINS
Viva Vitamins in Lake Forest
Lynn Sanders, Owner
Lynn Sanders has been involved in the Wellness Industry for over 25 years. She is a Certified Dietary Supplement Specialist and regularly lectures at various higher learning institutions. She became involved in the industry after being diagnosed with chronic fatigue syndrome. Not satisfied with conventional treatment methods, she began to learn about natural remedies and slowly began to see changes in her condition.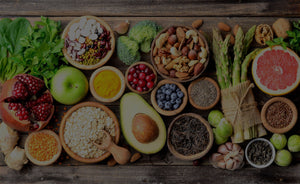 INSPIRED BY NATURE.
PERFECTED BY DEDICATION.
We produce healthy vitamins and supplements with only the highest quality, purity and potency.
Some of Our Partners
VIVA VITAMINS
A name you can count on. A brand you can trust.
We only use the highest quality ingredients when formulating our products. We check, double check and triple check every product once it is manufactured and prior to bottling and placing our name on that label.
Don't Take Our Word For It
Listen and watch hundreds of REAL customers after using Viva Vitamins.  Our customer video testimonials are not staged, not scripted. They are real moments of praise about our products.